IV. New Wine Festival of Badacsony
We come together again on the 18th of November in Hableány Restaurant, the center of our beloved wine region, in Badacsony, to welcome the first wines in the 2023 year. The restaurant always functioned as a community space as there were many festive events held here. We would like to continue the traditions after the renovation of the building. As the harvest season closes, we want to give an opportunity to the local wineries to show off their very new wines, so in 2023 we organize Badacsony's 4th New Wine Festival! Come and be a part of our favourite event and have taste of the season's wines we are so proud of.

PROGRAM 11.18. SATURDAY:

• HABLEÁNY
‣ 15:00 - 19:00 Walking tasting
‣ 17:15 dr. Laposa József: The history of the Badacsony Wine Region (HUN)
‣ 18:15 Tamás Langó: The new wine trends of Hungary and their presence
• LAPOSA WINE TERRACE
‣ 16:00 Maxime Belrepayre: The origin and history of Beaujolais –
tasting the new french wines
(You need to buy a ticket, to participate in this presentation!)
Buy your tickets in advance here: https://tixa.hu/badacsonyiujborkostolo
List of exhibitors is coming soon!
TICKETS are available in the web page of tixa !
‣ Early bird ticket for the walking tasting - 4 990 HUF/person
‣ Tickets bought on spot - 5 990 HUF/person
‣ For the presentation and tasting ticket for Maxime Belrepayre's: (limited tickets) - 2 500 HUF/person

There will be a transfer bus between the two venues.
The walking ticket include the unlimited tasting at the exhibitors' booth and the two presentations in Hableány. We would like to inform you that to attend those presentations, you must register at: ujborkostolo@gmail.com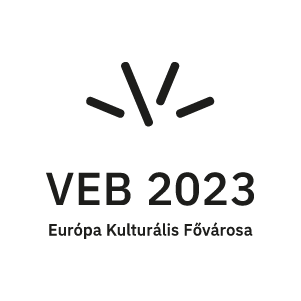 The event is supported by the Veszprém Balaton-2023 European Capital of Culture.
During the event, photo and video documentation is made, the participants automatically consent to the making of photos and videos about them on the event which are being presented on the Facebook and Instagram pages of Laposa Birtok and Hableány and can also be used as fulfillment in the tender submission